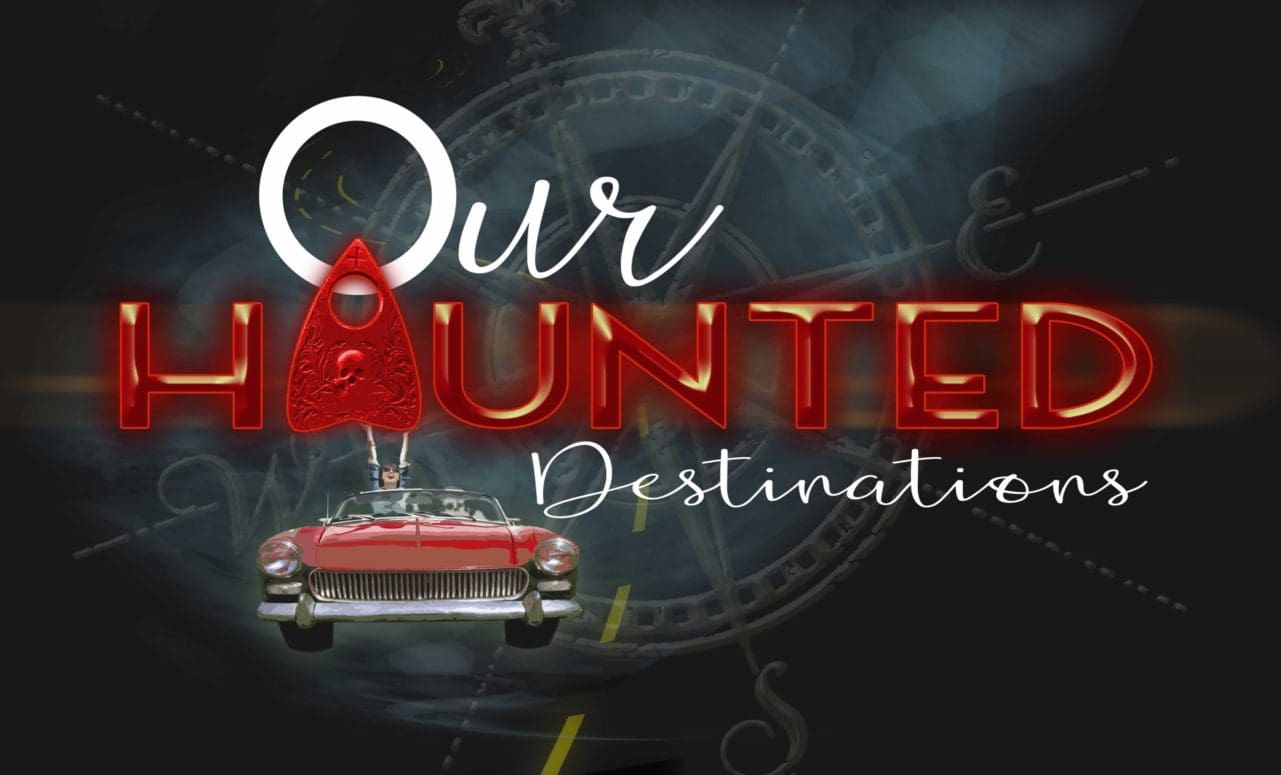 At the Spirit Realm Network, we are blending the adventure of Urban Exploration (Urbexing) with the allure of the paranormal. This is where people venture out on the back roads through the countryside in search of small towns and forgotten places, looking for unusual points of interest left behind from generations past. Everything from old abandoned buildings to forgotten cemeteries is fair game.
A few years back there was a series of shows that had what is now called Urban Exploration, only those shows had a twist…there was an element of paranormal blended into its theme. The Spirit Realm Network is excited to recreate this format with a new live show, 'OUR HAUNTED DESTINATIONS'.
Our adventures will take us on the back roads to explore small towns and forgotten places. Each show will have a different cast of characteristics, comprised of paranormal investigators and psychic mediums that bring their own unique talents and special abilities to each episode, making each adventure an interesting and unique experience. During the day join us for live streams from interesting places as we stop for some Urban Exploration followed by live paranormal investigations at night. Don't forget to join us in the chat room along the way.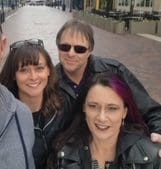 Kayla Simonton, Jennifer DiBlasio, Jim Martin, Cheryl Plumb, Mikey Thompson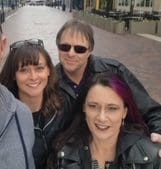 About Kayla Simonton
A skeptic turned believer; Kayla began her paranormal career as a solo investigator almost a decade ago and hasn't looked back since. Kayla is the proud founder and lead investigator of Dayton Haunted Explorers. She has traversed the upper Midwest in search of the more haunted and interesting locations to explore. All the while taking time along the way to find hidden gems that deserve the spotlight.
With Kayla's love for historic preservation and her knack for telling stories of the dearly departed, she brings a unique outlook and style to the paranormal. Her lone-ranger approach to paranormal investigations and her resilience make her a natural fit for the SRN team.
About Jennifer DiBlasio
From the St. James Hotel in Cimarron, New Mexico to the Farnsworth Tavern in Gettysburg and everywhere in between, Jennifer DiBlasio has been conducting independent paranormal investigations for well over twenty years. Personal childhood experiences sparked an urge in her to know more about the other-worldly. That urge has only grown greater over time.
Relying heavily on her gift as an Intuitive Empath, Jennifer likes to mix traditional investigation practices with modern technology and extensive research. She is also a Reiki Master-Teacher, a Certified Hypnotherapist, and a Licensed Massage Therapist and Bodyworker. She has spent the last twenty-five years focusing on Holistic Health and Spiritual Wellness as well as understanding all the great mysteries of the Universe.
About Jim Martin
Founder and CEO Jim Martin entered the paranormal world the same way most do, by watching an episode of Ghost Adventures and thinking, "I'd like to try that. Jim has always had the existential question that humankind has sought answers for since the beginning of time, what happens to us when…and after we die. What is the afterlife like? The fascinating concepts compelled Jim to research more.
Since the beginning of his intellectual quest in the paranormal world over twelve years ago, Jim has participated in hundreds of investigations throughout the United States and worked with some of the biggest names in the paranormal world. Jim started by joining a paranormal group. He started close to home at a place called the Pardee House in Oakland, CA. He was hooked and went on to purchase a camcorder and record a paranormal documentary that would propel him forward through the last decade.
Jim formally trained at Bay Area video Coalition in San Francisco, California and is versed in the more nuts-and-bolts of investigative tools, his favorite being his Canon XF205 Camcorder. His viral documentary inspired him to do more with filming and had led him to his current position – CEO and Founder of The Spirit Realm Network, the premier paranormal network for live streaming paranormal adventures and metaphysical programming. Researchers in the paranormal field have been eager to participate in the growth of Spirit Realm Network after cable networks have only presented limited opportunities in the field.
Jim's mission at The Spirit Realm Network is to create the best possible paranormal live streaming experience for SRN viewers to be a part of. One way to accomplish that is to assemble a unique and cohesive group of paranormal enthusiasts who truly love what they do and who they work with. Jim feels truly blessed to be able to work with such a talented group of paranormal professionals and in some of the most interesting places the world has to offer.
About Cheryl Plumb
Cheryl Plumb is a paranormal investigator based in Southern California. Her curiosity into the paranormal started in childhood with her mother taking her on ghost investigations while searching for answers to the unknown. Later, Cheryl's interests lead her to a degree in Criminal Investigation. When the paranormal became more mainstream, she was able to harness that knowledge in building her network while learning alongside some of the best paranormal talent in the business. Cheryl is fortunate to have investigated some of the most legendary locations such as the Stanley Hotel, Preston Castle, The Queen Mary, The Winchester Mystery House and the Los Angeles Police Museum.
About Mikey Thompson
Mikey Thompson is a registered nurse currently working in the Cardiac Cath Lab. He has been in the medical field since 1998. Mikey's obsession for the paranormal started in the fall of 2002 after he found his sixteen month old daughter floating face down, lifeless, in the deep end of his swimming pool. She was, what the medical field calls, a "near" drowning. Reality is, she was clinically dead for approximately 26 minutes. She survived this tragedy, a medical miracle, but not long after she returned home from the hospital is when Mikey's paranormal nightmare began. Their story has been featured in an episode of Travel Channel's Haunted Hospitals. He has been searching for answers ever since.