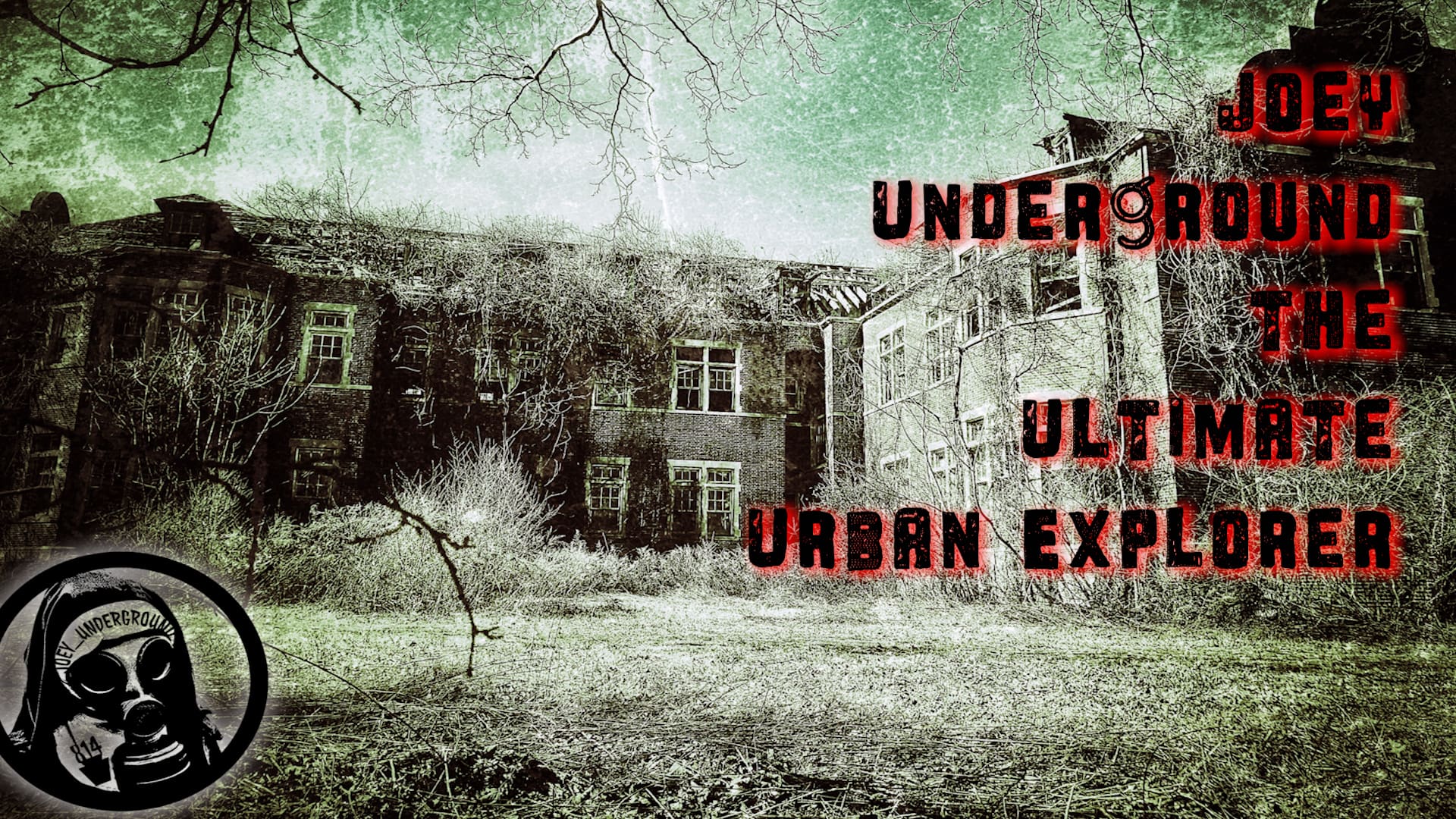 Joey Underground - Urban Explorer
Joey, who is Pennsylvania based, has been exploring abandoned locations since childhood but did not start documenting and filming his experiences (Urbexing) until approximately four years ago.
As time went on, he became obsessed with capturing his experiences at as many abandoned, haunted locations as possible. His main focus is on prisons, schools and hospitals, but as Joey puts it, "anything abandoned has a story". His two rules of Exploring Abandonment are 1) take nothing but footage and 2) leave nothing but footprints.
His goal is to research, explore and document these amazing places while at the same time educating his viewers on the history, often before they are demolished and lost forever.
His beliefs in the paranormal? Although Joey believes that he has not personally experienced anything during his explorations, he cannot rule out the possibility. Especially since he has had thousands of viewers point out unexplained sightings and sounds. Joey prefers to film in daylight using his Samsung Galaxy phone and mini drone, editing his footage himself. Joey makes his own beats, designs and merchandise which he sells at joeyundergroundmerch.bigcartel.com
The Spirit Realm Network is excited to announce that Urban Explorer- Joey Underground will be contributing to SRN and sharing episodes of his adventures with the SRN family. Be sure to check out his work below and see some of the interesting places he has been as we look forward to seeing many more adventures from Joey underground, the Urban Explorer.
For more information on Joey Underground log on to: https://youtube.com/c/JOEYUNDERGROUND
Some of Joey's Work