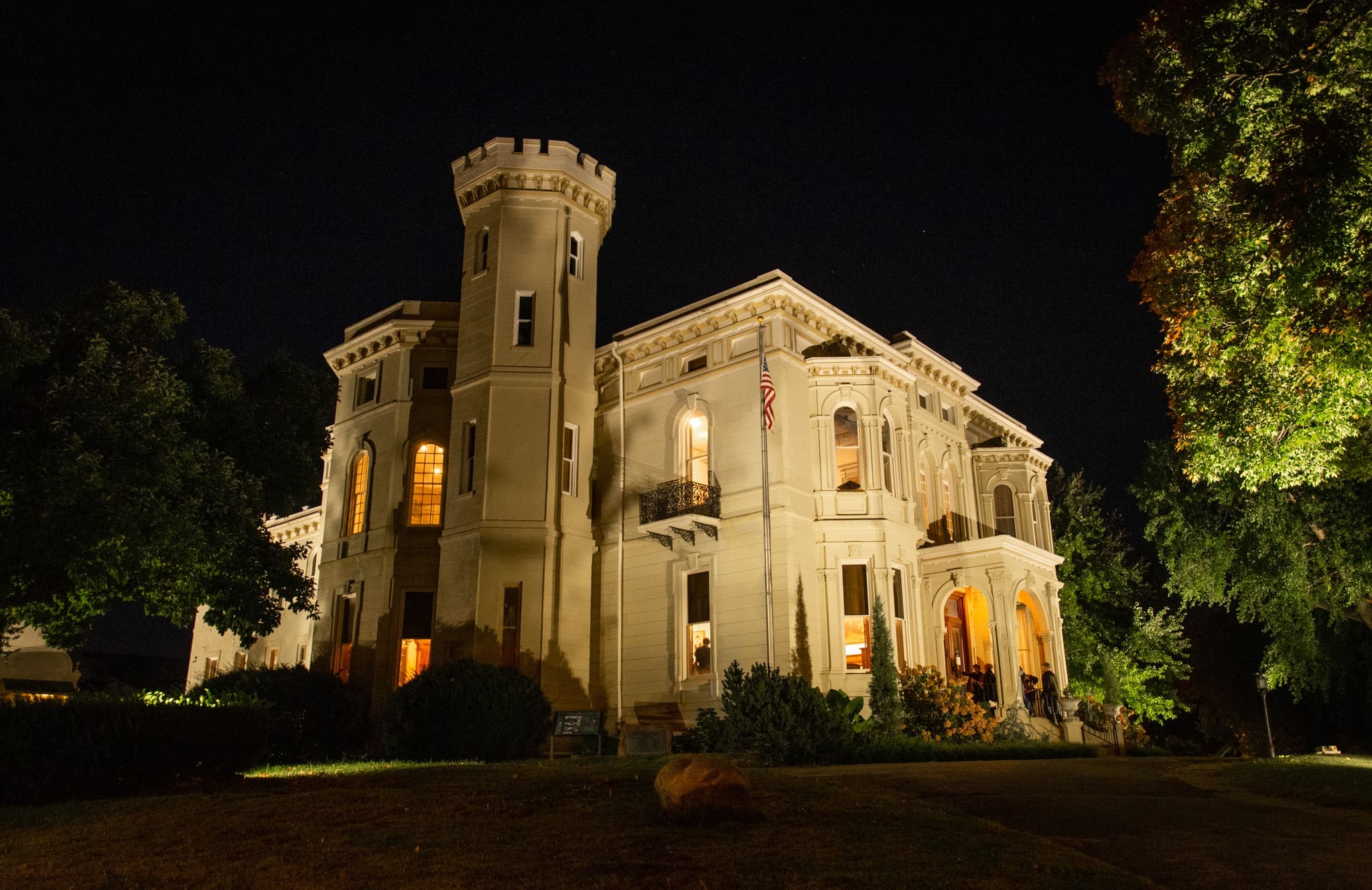 Our Haunted Destinations Live Streaming Adventure on The Spirit Realm Network. Get ready to explore another level of paranormal activity as our team heads to the mysterious Wyeth Tootle Mansion in March! This historic 43-room mansion is packed full of historical artifacts, lush furniture and even fresh spirits searching for answers. From hearing a ghostly whisper in one of its 40 rooms, to experiencing flashes of light and feeling a chill pass through your body, the paranormal activity at this Victorian castle never fails to surprise and intrigue. Join us on an unforgettable journey into unknown territories as we investigate the mysteries of the Wyeth Tootle Mansion and discover what lies beyond.
Wyeth-Tootle Mansion
St. Joseph is known for an extensive collection of beautiful mansions built in the late 1800s, and the Wyeth Tootle Mansion at the corner of 11th and Charles Streets is a prime example. Built in 1879 by William and Eliza Wyeth, this 43 room mansion was designed to emulate the castles along the Rhine River in Germany. The Wyeth family only lived in the home for approximately 8 years before the home was sold to Kate Tootle. The Tootle family remained in the home until 1947 when it was purchased by William Goetz (owner of Goetz Brewery) to be used as the St. Joseph Museums. With three floors, a tower and more than 40 rooms, it stands today as one of the best examples of St. Joseph's late 19th century wealth and opulence, featuring stunning woodwork, hand-painted ceilings and imported stained glass. The first floor of the Wyeth Tootle Mansion has been partially restored to its Victorian grandeur. Old photographs of each room help visitors visualize the interior as it was around 1900. Each room's ceiling is impressively different, from the cherubs that float above the Louis XVI parlor to the dark rich colors that cover the Moorish room. Ornate parquet floors and walnut woodwork change from room to room. The upper stories contain museum exhibits.