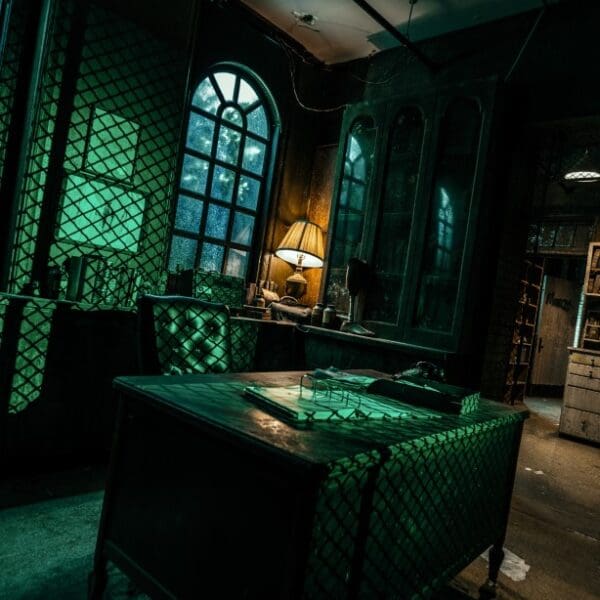 Join us as we investigate the notorious paranormal activity at Eloise Asylum located in Westland, Michigan April 23rd, 2023, 9 PM ET – Our Haunted Destinations Live Streaming Adventure on The Spirit Realm Network.
Get your tickets here: https://www.thriller.events/tickets/live-streaming-investigation-eloise-asylum-257789#buy
A lot of eerie things are going on at the Eloise Asylum. Some even speak of an evil spirit that lingers there and chokes vulnerable visitors. Are you brave enough to confront what lingers in the shadows? The asylum has a dark history – and contains even darker spirits. Join Our Haunted Destinations as they live-stream their investigation of this notoriously haunted asylum Sunday April 23rd at 9 ET. See what awaits them at this abandoned hospital…
About Eloise Asylum
Located in Westland, Michigan, the Eloise Asylum has a long and tragic history. Once known as the Wayne County Poorhouse, the facility first opened its doors in 1839. Residents of the county with little means flocked to the poorhouse for sanctuary. Over the following years, the grounds expanded to include nearby farmland. By 1913, the complex was better known as 'Eloise,' in honor of the postmaster's daughter, Eloise Dickerson Davock. Eventually the Eloise grounds became entirely self-sufficent. The complex consisted of a fully functioning farm and community–even its own fire and police departments.
The facility eventually morphed into the Eloise Psychiatric Hospital, where students from Wayne State University and the University of Michigan could learn about innovative advances in medicine. Eloise was one of the first hospitals in the country to use X-ray machines and developed a reputation as being a leader in cutting edge technology. But darker practices were also taking place within the hospital's walls. At Eloise, patients were sometimes subject to highly controversial and cruel practices, such as insulin therapy, hydrotherapy, even lobotomies. Over time, the hospital drew attention and criticism due to the poor conditions of the facility. Eloise Psychiatric Hospital finally closed its doors in 1979. Wayne County General Hospital, which existed on Eloise grounds, continued running until 1986.