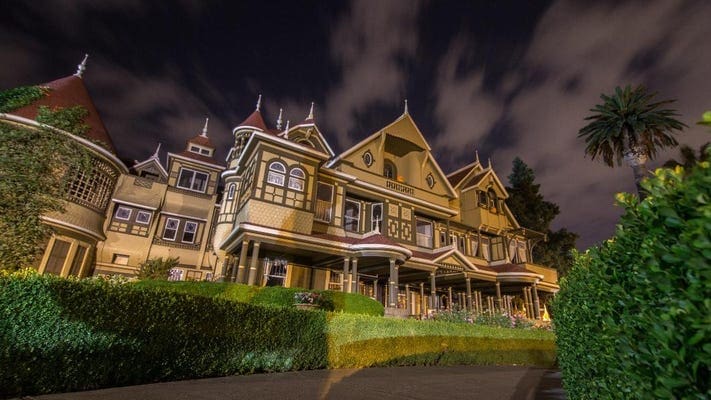 Saturday April 2nd, 2022 Be one of 13 to join world famous Psychic Medium Patti Negri, Hollywood Ghost Hunter and award winning author Rick McCallum and The Spirit Realm Network as we explore the "Holy Grail" of paranormal locations, the one and only Winchester Mystery House, located in San Jose, California. Very few shows have had the privilege of accessing this paranormal crown jewel and The Spirit Realm Network is extremely honored to bring you this live paranormal experience from such an incredible location.
We'll investigate some of the most active haunted rooms in this historic 160 room architectural wonder. We'll even do a séance from Sarah Winchester's own séance room atop this 24,000 square foot sprawling mansion.
Can't join us in person? No problem, coming soon watch on Pay-Per-View and enjoy this live streaming experience exclusively on The Spirit Realm Network live streaming website. And, for a more engaging experience join us in our live interactive chat room too.
See Pay-Per-View
For more information on the Winchester Mystery House, its unique history and to tour one of the most famously haunted locations in America log onto: https://www.winchestermysteryhouse.com/
About The Winchester Mystery House
The Winchester Mystery House is an architectural wonder and historic landmark in San Jose, California. It was once the personal residence of Sarah Lockwood Pardee Winchester, the widow of William Wirt Winchester and heiress to a large portion of the Winchester Repeating Arms fortune. Tragedy befell Sarah when her infant daughter died of a childhood illness and a few years later her husband was taken from her by tuberculosis. Shortly after her husband's death, Sarah left their home in New Haven, CT and moved out west to San Jose, CA. There, she bought an eight-room farmhouse and began what could only be described as the world's longest home renovation, stopping only when Sarah passed on September 5, 1922.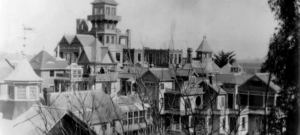 From 1886 to 1922 construction seemingly never ceased as the original eight-room farmhouse grew into the world's most unusual and sprawling mansion, featuring:
24,000 square feet

10,000 windows

2,000 doors

160 rooms

52 skylights

47 stairways and fireplaces

17 chimneys

13 bathrooms

6 kitchens

Built at a price tag of the $5 million dollars in 1923 or $71 million today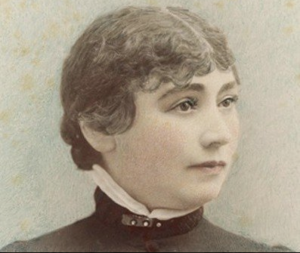 But what remained is indeed a mystery. Even before her passing, rumors of a "mystery house" being built by an eccentric and wealthy woman swirled. Was she instructed to build this home by a psychic? Was she haunted by the ghosts of those felled by the "Gun that Won the West"?  Did construction truly never stop? What motivated a well-educated socialite to cut herself off from the rest of the world and focus almost solely on building the world's most beautiful, yet bizarre mansion?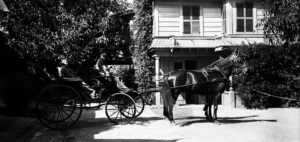 Sarah Winchester was a woman of independence, drive, and courage who lives on in legend. And the mansion she built is world renowned as much for the many design curiosities and innovations (many ahead of their time) as it is for the reported paranormal activity that resides within these walls. These mysteries and more are what has drawn over 12 million guests to visit the Winchester Mystery House since the doors opened June 30, 1923. Now, nearly 100 years after the house opened for tours, millions of guests have visited Sarah Winchester's beautiful home and we've been mentioned in many "Top Destination" lists around the world.
Will you be able to unlock the mystery?
About Patti Negri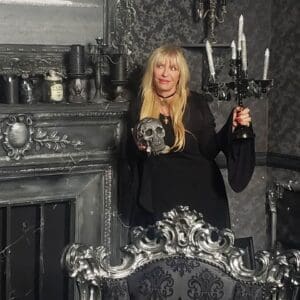 Patti Negri is a Psychic-Medium and "Good Witch" best known for her recurring role on the Travel Channel's #1 show GHOST ADVENTURES. She is the international best-selling author of OLD WORLD MAGICK FOR THE MODERN WORLD: TIPS, TRICKS, & TECHNIQUES TO BALANCE, EMPOWER, & CREATE A LIFE YOU LOVE.  Patti was voted number one psychic, medium, trance medium, tarot reader, witch / magical practitioner in the world in an Internationally competition by Times Square Press.  Patti's body of work includes appearances on such shows as MASTER CHEF, AMERICA'S GOT TALENT, WipeOut and Jeff Lewis' FLIPPING OUT. Patti has a popular weekly podcast called THE WITCHING HOUR and can also be heard on nationally syndicated radio with Adam Corolla, Jason Ellis, Mancow Muller and Coast to Coast with George Noory.  She has graced numerous magazine covers, contributed to over 20 books and conducted seances on radio, film, and TV working with such legends as Emma Stone, Jon Voight, Martin Sheen and Gregory Hines. 
For more information on Patti Negri log onto: https://www.pattinegri.com/
About Rick McCallum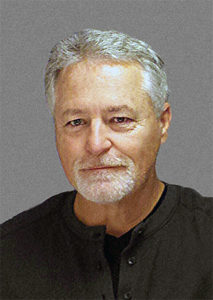 Rick McCallum began his stunt career in 1982, performing a fight scene with Chuck Norris on the film Lone Wolf McQuade, and has more than 75 credits to his name. Rick has performed in numerous action and horror movies, and also has doubled for Daniel Baldwin, Barry Bostwick, Greg Evigan, Oliver Platt, Chris Noth, and many horror icons, including Kane Hodder, Ra Mihailoff and Sid Haig, as well as playing the monster in Deepstar Six, and the title character in the film Darkwolf. Rick has trained actors and actresses in fights, falls, and weapons, including the Comic Con Star Wars Challenge winning short, Saber, which won Best Film and Best Action, and also coordinated the Walking Dead webisode Cold Storage, which won the Streamy Award. Recently, he has worked on features in Australia, the Hamptons, South Carolina, North Carolina, Tennessee and Louisiana. Rick has also acted in many films, including Naked Gun 33 and 1/3, Hatchet 2, where he played the silent hunter John, and recently in Clint Eastwood's J Edgar. He also stunt coordinated the Friday the 13th video game.  Rick, along with Kane Hodder, are the founders of the Hollywood Ghost Hunters. Rick is also the author of his book "Ghosts Believe in Me" where he recounts his story of a lifetime obsession with the paranormal, investigations at some of the most haunted and iconic locations in the U.S., Scotland, Ireland, and England, and some amusing stories along the way. 
For more information on Rick McCallum log onto: http://www.rickmccallum.com/