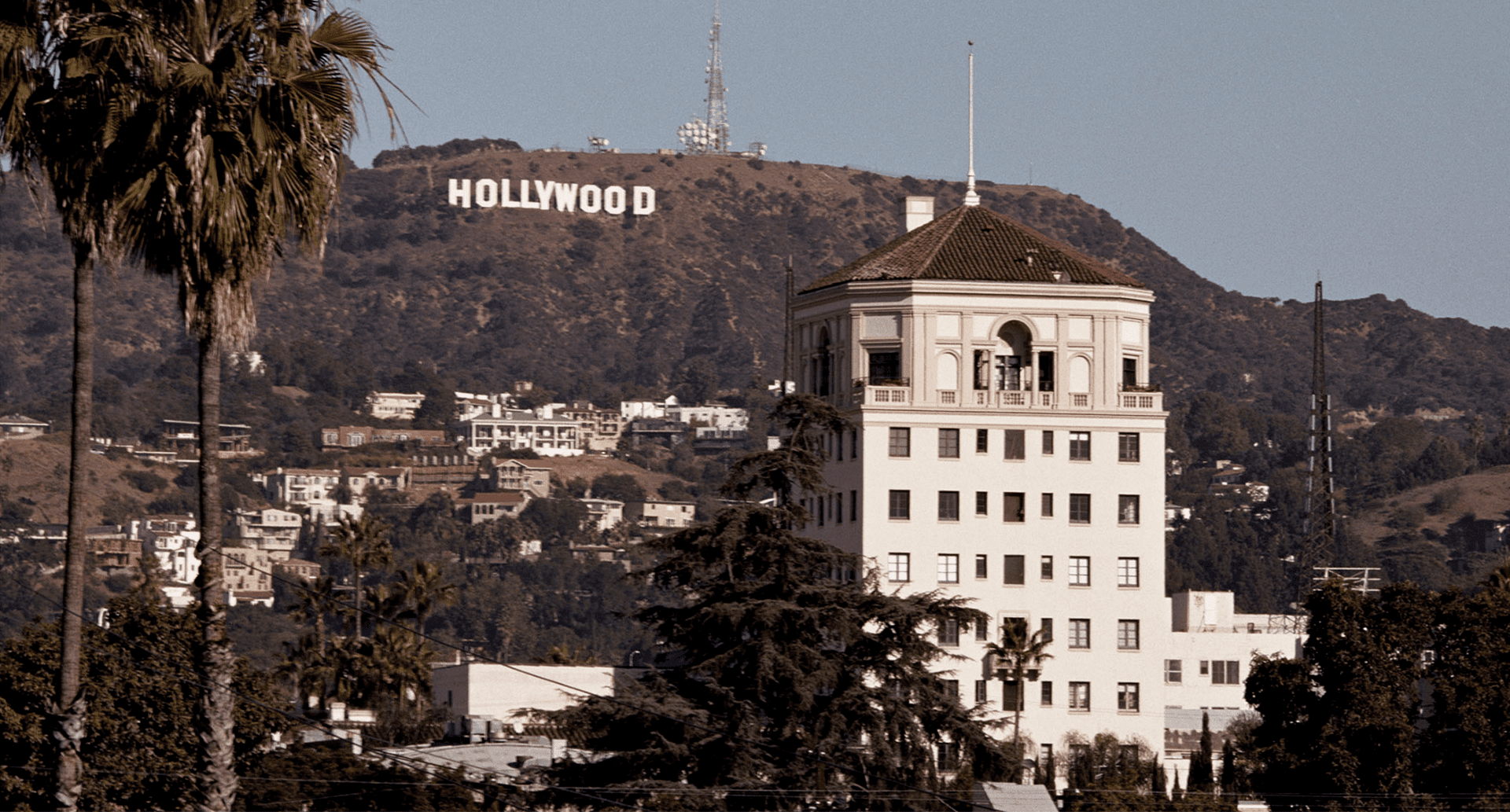 Tickets on sale now!
October 20th 2021, 9 PM ET/6 PT – Live streaming Séance and Paranormal Investigation with Ghost Adventures Psychic Patti Negri and Hollywood Ghost Hunter Rick McCallum together and live from The historic Hollywood Athletic Club.
The Spirit Realm Network invites you to join Patti and Rick in person at the historic Hollywood Athletic Club and be a part of this live Séance and Paranormal Investigation and experience for yourself what secrets this historic and famous location will give up. Can't join us in person? No problem, enjoy the SRN live streaming experience exclusively on The Spirit Realm Network live streaming website. And for a more engaging experience be sure to be in our live interactive chat room too. 
Tickets on sale now! 
To Attend: https://www.thriller.events/tickets/the-historic-hollywood-athletic-club-226211#buy
About The Hollywood Athletic Club
The Hollywood Athletic Club was founded by showbiz heavyweights including Charlie Chaplin, Rudolph Valentino and Cecil B. DeMille. This Sunset Landmark is one of the most iconic monuments still standing from Hollywood's golden era. The H.A.C was a destination where the A-list stars would go to work out. Some of its amenities included an Olympic sized swimming pool, a gymnasium, a tower with hotel rooms, a series of larger garden suites, a restaurant, cigar stand, barbershop, haberdashery, steam rooms, saunas, handball and racquet ball courts and game rooms. Also the site of the very first Academy of Television Arts & Sciences Emmy Awards in 1949. It also is the site of many television, movie and music video productions and at one point the squash courts were converted into a state of art, full-service recording facility and many artists frequently recorded there. Present day The Hollywood Athletic Club has experienced a major restoration, a return to its original form. It is currently available as a creative office space, event venue, restaurant space and as a filming location. However, this is not your average run-of-the-mill haunted location. This particular haunt is off the paranormal grid with years of historical energy built up with little or no paranormal teams or shows allowed inside. Recent reports of paranormal activity include everything from nurmoruse EVP's and disembodied voices to multiple sightings of shadow figures.  
For more information on this historic location log onto: https://www.thehollywoodathleticclub.com/ 
About Patti Negri
Patti Negri is a Psychic-Medium and "Good Witch" best known for her recurring role on the Travel Channel's #1 show GHOST ADVENTURES. She is the international best-selling author of OLD WORLD MAGICK FOR THE MODERN WORLD: TIPS, TRICKS, & TECHNIQUES TO BALANCE, EMPOWER, & CREATE A LIFE YOU LOVE.  Patti was voted number one psychic, medium, trance medium, tarot reader, witch / magical practitioner in the world in an Internationally competition by Times Square Press. Patti's body of work includes appearances on such shows as MASTER CHEF, AMERICA'S GOT TALENT, WipeOut and Jeff Lewis' FLIPPING OUT. Patti has a popular weekly podcast called THE WITCHING HOUR and can also be heard on nationally syndicated radio with Adam Corolla, Jason Ellis, Mancow Muller and Coast to Coast with George Noory.  She has graced numerous magazine covers, contributed to over 20 books and conducted seances on radio, film, and TV working with such legends as Emma Stone, Jon Voight, Martin Sheen and Gregory Hines. 
For more information on Patti Negri log onto: https://www.pattinegri.com/
About Rick McCallum
Rick McCallum began his stunt career in 1982, performing a fight scene with Chuck Norris on the film Lone Wolf McQuade, and has more than 75 credits to his name. Rick has performed in numerous action and horror movies, and also has doubled for Daniel Baldwin, Barry Bostwick, Greg Evigan, Oliver Platt, Chris Noth, and many horror icons, including Kane Hodder, Ra Mihailoff and Sid Haig, as well as playing the monster in Deepstar Six, and the title character in the film Darkwolf. Rick has trained actors and actresses in fights, falls, and weapons, including the Comic Con Star Wars Challenge winning short, Saber, which won Best Film and Best Action, and also coordinated the Walking Dead webisode Cold Storage, which won the Streamy Award. 
Recently, he has worked on features in Australia, the Hamptons, South Carolina, North Carolina, Tennessee and Louisiana. Rick has also acted in many films, including Naked Gun 33 and 1/3, Hatchet 2, where he played the silent hunter John, and recently in Clint Eastwood's J Edgar. He also stunt coordinated the Friday the 13th video game. Rick, along with Kane Hodder, are the founders of the Hollywood Ghost Hunters. Rick is also the author of his book "Ghosts Believe in Me" where he recounts his story of a lifetime obsession with the paranormal, investigations at some of the most haunted and iconic locations in the U.S., Scotland, Ireland, and England, and some amusing stories along the way.
http://www.rickmccallum.com/