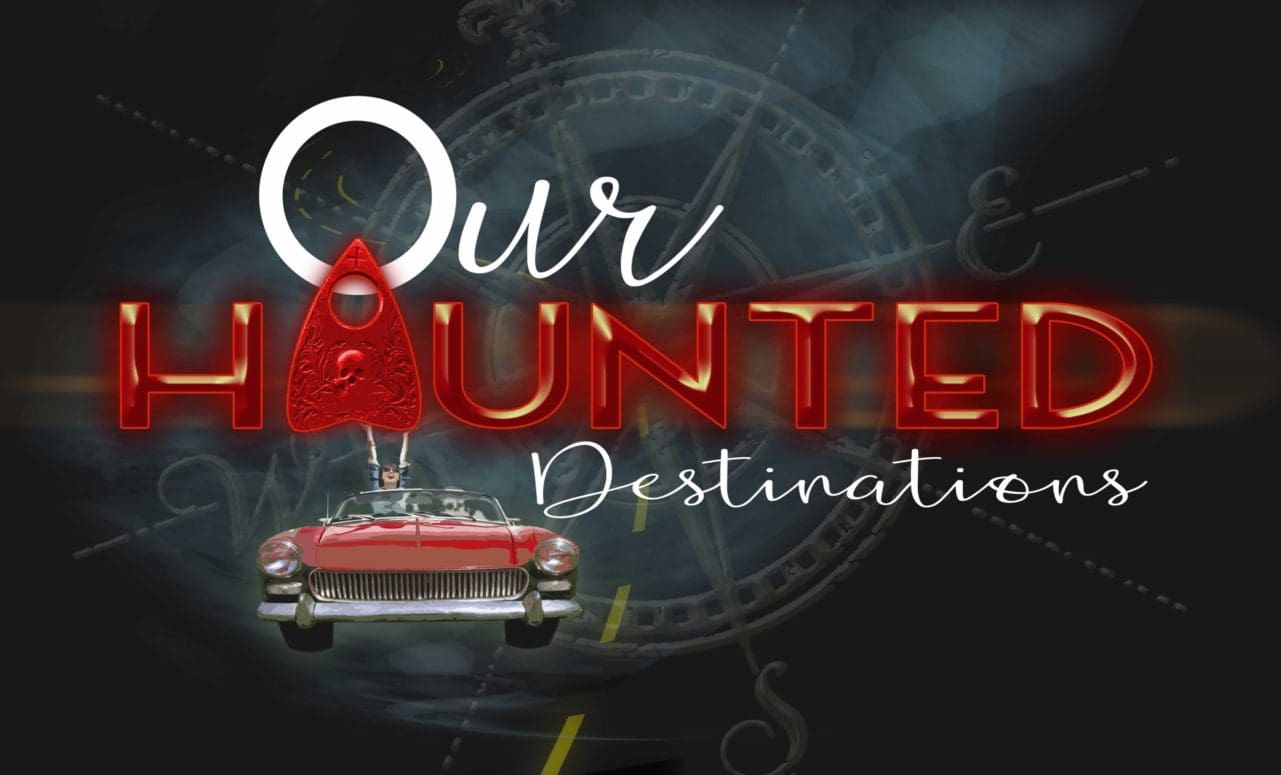 Join the new Haunted Destinations Crew as they embark on a paranormal adventure investigating multiple haunted locations. This trip kicks-off when the team travels to Fowler, Indiana for a fantastic opportunity to go live and investigate the historic Fowler Theater  with paranormal investigator Dwight Snethen, followed by a night inside the Old Benton County Jail for a second night of live streaming investigations. While in Indiana the team will hold up at the historic "McDonald House" Bed & Breakfast, rumored to be active with paranormal phenomena. We'll go live for a third night of investigations with restoration specialist Katy Kays owner of this luxurious three-story mansion built in 1855.
Sign up now and watch for free at:
The Historic Fowler Theater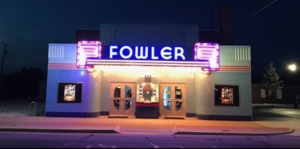 The Historic Fowler Theater, built in 1940 where part of an old hotel once stood, is known for its beautifully restored Art Deco look and feel, but beyond the ornate, outward appearance, there is a history of mysterious noises, shadows and strange activity.
The Old Benton County Jail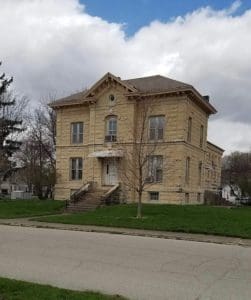 The old Benton County Jail, built in 1876, once held Jacob Nelling, a man accused of brutally murdering a 15 year old girl. Jacob never got his time in court as a group of men decided his fate after storming the jail and dragging him to a short distance from the home of the murdered girl where he was hanged for all to see. Other stories are not as widely known, but according to former Sheriff Lawrence Wiemken, "There are eight old cells down there where people were chained to the walls until they either confessed or went crazy. It makes your hair curl just to think about it." 
About Dwight Snethen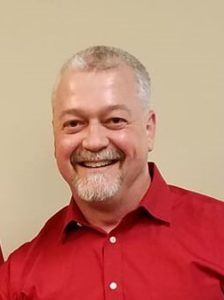 Dwight Snethen, a lifelong fan of the paranormal, is relatively new to the field getting his start in 2018 after joining 765 Paranormal as the research and development tech for the team. Dwight's background in Information Technology gives him insight into the world of technology and how this technology can benefit the team with its paranormal research. At about the same time Dwight joined 765, he started My Haunted Fowler, a social media presence promoting the paranormal activity at the Historic Fowler Theater, the Old Benton County Jail and other haunted locations in and around Fowler Indiana.
Historic McDonald House
Built in 1855, Attica's Historic McDonald House is a Greek Revival showstopper enjoys a spot on the National Historic Landmark Registry and continues to provide serene beauty for the community and travelers from all over.  In 2014, the house was placed on Indiana's 10 Most Endangered Landmarks list and remained listed until 2016. No other house in the Attica area has made the list. James D. McDonald, who built the three-story, 4800 square foot brick mansion, was an enterprising landowner, farmer and businessman in Fountain and Warren counties. Being community minded, Mr. McDonald donated the land for Attica's McDonald Park, and built a water delivery system from hollowed logs to provide Attica's first city water access from the estate's natural springs for the townspeople.  In later years, Attica would name McDonald Street, just south of the estate, after Mr. McDonald. Once part of a working farm, the house boasts a grand walnut staircase that reaches up from the first floor all the way to the roof, where for many years, the mansion's widow's walk offered breathtaking top-of-the-world views of Attica, the Wabash River Valley and surrounding areas.  One can just imagine the amazing stargazing from the top of the world! Still standing on nearly an acre nestled up to the beautifully wooded Ravine Park to the north, the McDonald house has been lovingly restored by local history enthusiast and businesswoman, Katy Kays, alongside her dedicated crew of professionals.  Kays says reviving this historic gem and its two staircases, six fireplaces and Greek Revival windows, doors and casings is a true labor of love.  Kays' feels blessed to bring this marvelous house into the 21st century so the community and those traveling through can enjoy the beauty, tranquility and rich history for another 200 years. Having now entered phase 2 of 3 in the restoration process, we are excited to see the improvements to the exterior and the finishing touches all around come together in a truly magical setting.  We hope you enjoy your stay with us and keep a little piece of Attica with you in your heart wherever life's roads may take you!
About Katy Kays
Katy Kays, restoration specialist of old homes and professional house flipper. The McDonald House owner and Katy crossed paths and it was the beginning of a beautiful friendship that has changed her life, introducing the paranormal world, greeting guests that leave as friends. Katy continues to take  this home in new directions as a Renowned Medium, regularly visits and developed an escape room with the help of her Innkeeper, to celebrate the rich history of the home!  She celebrates the history of the home, it's integration into the community once again as it and stays active with fundraising for local not for profit organizations that integrate with the home and its guests. 
The Our Haunted Destinations Crew
About Jennifer DiBlasio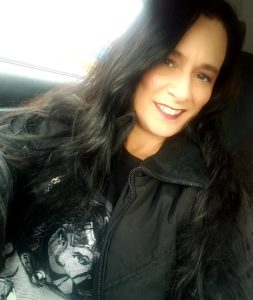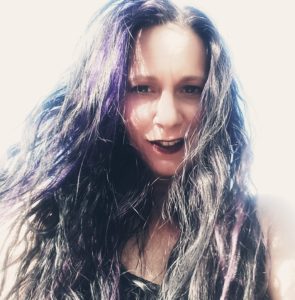 From the St. James Hotel in Cimarron, New Mexico to the Farnsworth Tavern in Gettysburg and everywhere in between, Jennifer DiBlasio has been conducting independent paranormal investigations for well over twenty years. Personal childhood experiences sparked an urge in her to know more about the other-worldly. That urge has only grown greater over time. Relying heavily on her gift as an Intuitive Empath, Jennifer likes to mix traditional investigation practices with modern technology and extensive research. She is also a Reiki Master-Teacher, a Certified Hypnotherapist, and a Licensed Massage Therapist and Bodyworker. She has spent the last twenty-five years focusing on Holistic Health and Spiritual Wellness as well as understanding all the great mysteries of the Universe.
 About Justin Spurrier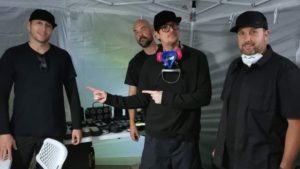 Justin's first memorable paranormal experience occurred in 1984 when he was only five years old. Immediately following this experience, he began to see, hear and feel spirits in his everyday life. This still continues today. At the age of 14, Justin started performing his own research experiments on the strange occurrences that were happening around him. To this day, he continues his journey into the unknown as he searches for new ways that will (hopefully) allow him to have direct, 2-way communication with whom he sometimes refers to as the 'invisible visitors. Justin Spurrier's paranormal research has provided us with what many consider to be the best evidence of afterlife communication to date. He has traveled through 48 states and conducted his research at some of the most iconic locations across America.To date, Justin has logged thousands of investigations and he has notebooks full of the data which he recorded during his various experiments. In 2018, Justin was invited to participate in a LIVE filming (special episode) of the Ghost Adventures television show.  Shortly after, he was offered a full time position with the hit TV show in which he immediately began traveling with the team and served as the Equipment Technician/Manager of Ghost Adventures.
About Kayla Simonton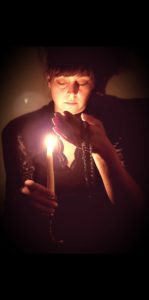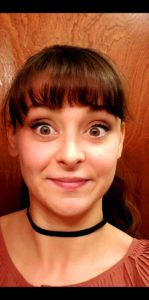 A skeptic turned believer; Kayla began her paranormal career as a solo investigator almost a decade ago and hasn't looked back since. Kayla is the proud founder and lead investigator of Dayton Haunted Explorers. She has traversed the upper Midwest in search of the more haunted and interesting locations to explore. All the while taking time along the way to find hidden gems that deserve the spotlight. With Kayla's love for historic preservation and her knack for telling stories of the dearly departed, she brings a unique outlook and style to the paranormal. Her lone-ranger approach to paranormal investigations and her resilience make her a natural fit for the SRN team.
About Jim Martin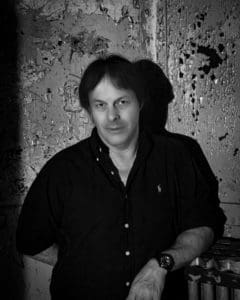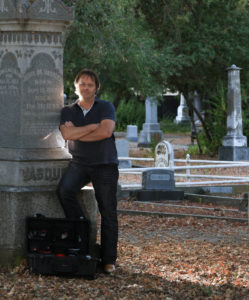 Founder and CEO Jim Martin entered the paranormal world the same way most do, by watching an episode of Ghost Adventures and thinking, "I'd like to try that. Jim has always had the existential question that humankind has sought answers for since the beginning of time, what happens to us when…and after we die. What is the afterlife like? The fascinating concepts compelled Jim to research more. Since the beginning of his intellectual quest in the paranormal world over twelve years ago, Jim has participated in hundreds of investigations throughout the United States and worked with some of the biggest names in the paranormal world. Jim started by joining a paranormal group. He started close to home at a place called the Pardee House in Oakland, CA. He was hooked and went on to purchase a camcorder and record a paranormal documentary that would propel him forward through the last decade. Jim formally trained at Bay Area video Coalition in San Francisco, California and is versed in the more nuts-and-bolts of investigative tools, his favorite being his Canon XF205 Camcorder. His viral documentary inspired him to do more with filming and had led him to his current position – CEO and Founder of The Spirit Realm Network, the premier paranormal network for live streaming paranormal adventures and metaphysical programming. Researchers in the paranormal field have been eager to participate in the growth of Spirit Realm Network after cable networks have only presented limited opportunities in the field. Jim's mission at The Spirit Realm Network is to create the best possible paranormal live streaming experience for SRN viewers to be a part of. One way to accomplish that is to assemble a unique and cohesive group of paranormal enthusiasts who truly love what they do and who they work with. Jim feels truly blessed to be able to work with such a talented group of paranormal professionals and in some of the most interesting places the world has to offer.