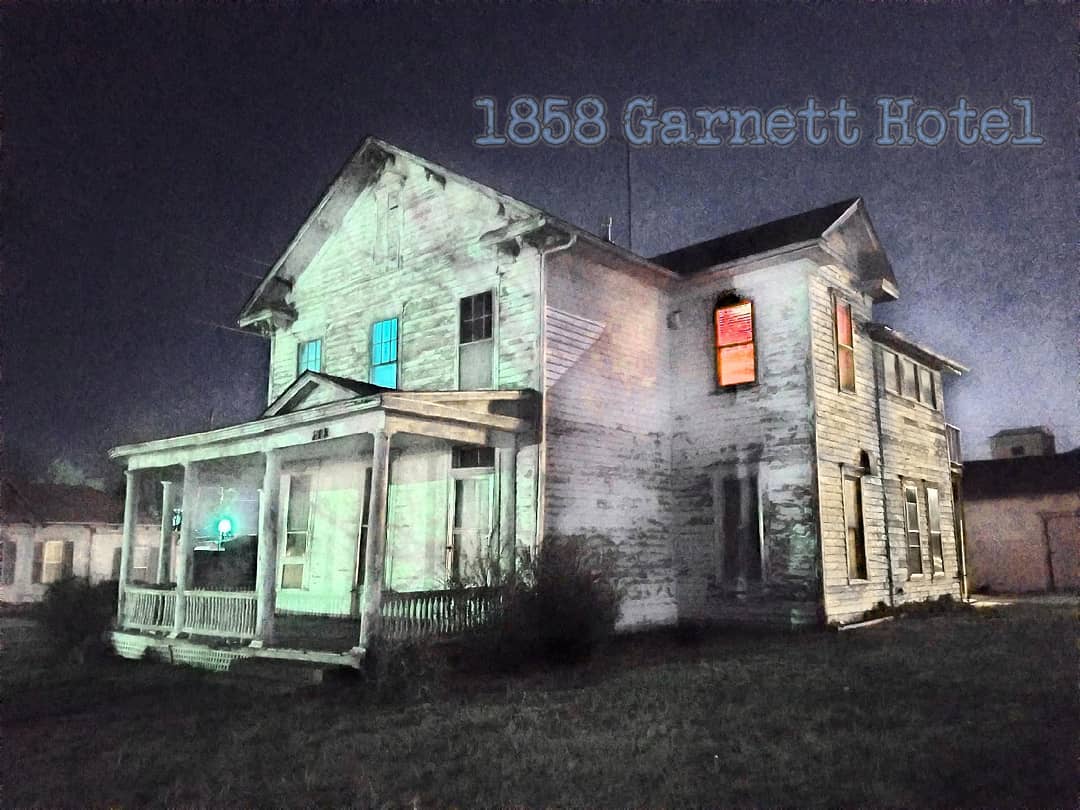 July 24, 2022, 9 PM ET – Our Haunted Destinations Live Streaming Adventure on The Spirit Realm Network. Our third and last stop on this paranormal tour takes us into the heart of Kansas to the small town of Garnett to investigate The 1858 Garnett House Hotel.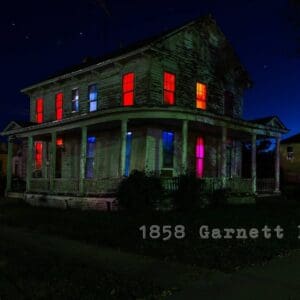 The 1858 Garnett House Hotel is one of the most intriguing locations we've come across. Over the years this amazingly active location is said to have been used as a jail, brothel, schoolhouse and a place for surgeries and experimental treatments just to name a few. Our SRN Live Static Cams have captured activity that's beyond belief. Everything from strange sounds to objects frequently thrown from shelves and numerous dolls being tossed to the floor. Join us and see for yourself what happens within the haunted walls of The 1858 Garnett House Hotel. It's definitely a haunt that's out of the norm. For a more interactive experience bring your questions and comments and join us in the chat room and be a part of this unique investigation at: https://www.spiritrealm.net/watch-live/  
For more information on The 1858 Garnett House Hotel or to check out this haunted location for yourself log onto http://www.1858hotel.com/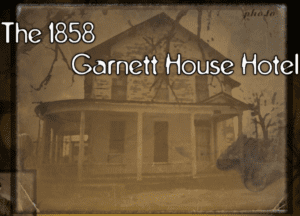 About The 1858 Garnett House Hotel
The 1858 Garnett House Hotel sits on top of what was once the highest point of elevation in the local area. But long before the town of Garnett was settled, this land was home to multiple native tribes; some which were known for being very aggressive. One of the oldest remaining structures in the state of Kansas. The building was built in 1858 by D.W. Houston and turned into a hotel soon thereafter with up to 15 hotel rooms at one time. It became part of the Bleeding Kansas era and the center of the Underground Railroad in Anderson County. John Brown, the famous abolitionist hid slaves from Missouri in the attic so they could be sent North to Canada. During the 1870s and 1880s, the hotel hosted many famous guests including Wild Bill Hickok, Buffalo Bill Cody, Wyatt Earp, Bat Masterson, Belle Starr, Jesse James and Harry Houdini. Doctors from larger cities would travel to Garnett and rent rooms in the old hotel. They would then perform various surgeries and offer (experimental type) treatments for illnesses/diseases.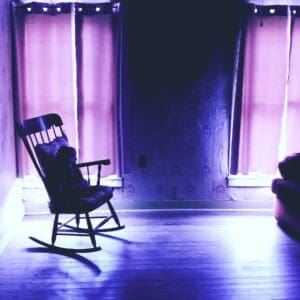 Black Widow Murderess
Between 1859 and 1860, a woman by the name of Sarah Potter moved to Garnett and was introduced to a German man by the name of Leon Phillips. Mr. Phillips and Ms. Potter were married soon thereafter. In a few short weeks, Mr. Phillips became ill and died. Mrs. Phillips fell under suspicion because she had recently obtained doses of arsenic from the druggist (supposedly to kill rabbits) and she had also tried to have Mr. Phillips' will quickly changed. She was kept prisoner for four months in the Garnett House since there was no jail in town at the time. She was able to host friends and she even ate meals with the rest of the hotel guests in the dining room. One night a mysterious buggy came to town and shortly afterwards she turned up missing. Sometime later she returned to Kansas and was given a trial but it was declared a mistrial and she was never seen again.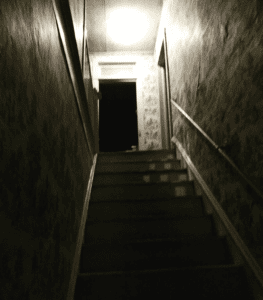 Axe Murderer who lived in the attic
In 1864, the house had a freed slave working for Mr. Houston named John Warren (he lived in the attic.) Mr. Warren murdered a neighbor woman named Mrs. Duren; who was home alone reading a book by the fire. Mr. Warren defiled and nearly decapitated Mrs. Duren with an ax during the course of trying to rob her. He went back to his room at the Garnett Hotel and went to sleep. Mrs. Duren was found by her adult daughter who quickly raised the alarm which triggered a large search and eventually led back to Mr. Warren. John Warren was dragged out of the attic of the Garnett House and forced to confess. He was hanged shortly after from the rafters of the incomplete jail and his head was given away to a Phrenology Doctor who happened to be in town giving a lecture at the time. Mr. Warren's body was returned to the negro community for burial.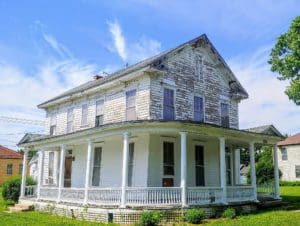 Husband & Wife Doctor Duo
In the early 1950s, the building was purchased by a husband & wife who were both doctors. They treated patients in the old hotel up until the 21st Century. They offered pretty much any kind of service including delivery of babies, surgeries etc. They also operated their own pharmacy and laboratory in the same building. Over the years The 1858 Garnett House Hotel is said to have been used as a jail, brothel, schoolhouse and for surgeries and experimental treatments just to name a few. Check out the new Live Virtual-Cams from inside The 1858 Garnett House Hotel and see what's happening in this haunted location. Streaming 24/7 now on The Spirit Realm network website at: https://www.spiritrealm.net/live-virtual-cams/
While you're there, don't forget to check out the rest of The Spirit Realm Network website too.