December 16th, 2023 9:00 PM ET – The Spirit Realm Network live streaming adventure featuring the very creepy and haunted St. Albans Sanatorium located in Radford, Virginia. 
Join The Spirit Realm Network's Our Haunted Destinations team members Jennifer DiBlasio, Jim Martin and special guest investigators Candi Howard, James and Brett from Restless Spirits Paranormal as the group embarks on another paranormal adventure. This time it's a fantastic opportunity to spend the night inside the St. Albans Sanatorium. We'll go live and investigate with this special group of evidence-minded paranormal enthusiasts as they attempt to unlock the many secrets this creepy and infamous haunt has to offer.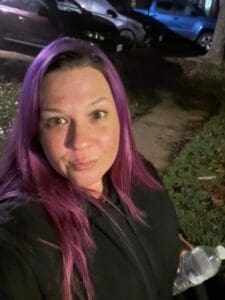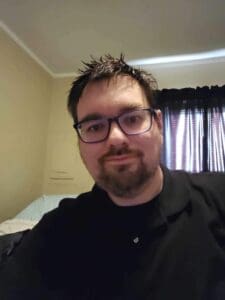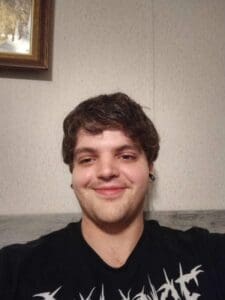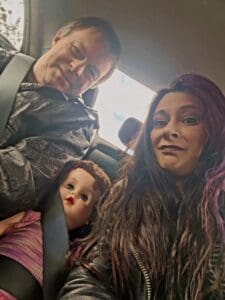 About St. Albans Sanatorium
Located in Radford, a small town in western Virginia, St. Albans Sanatorium was constructed in 1892 and first functioned as a Lutheran Boys School. Unfortunately for George W. Miles, the man behind the school's inception, students were a far cry from the "future southern gentlemen" he had envisioned them to be. In 1916, Dr. John C. King acquired the property to fulfill his vision of introducing the nation's first top-notch psychiatric hospital. Unhappy with the conditions at the Southwestern Lunatic Asylum during his stint as superintendent, Dr. King wanted to open an institution where patients would be both well treated and well accommodated. Thus, he made several renovations to the school's remnants, even adding a farm to the property in order to give patients a proper place to exercise and play. Unfortunately, just as Miles' school didn't produce the "gentlemen" he'd wanted, neither would King's St. Albans Sanatorium deliver his goal of high recoveries.
The history of psychiatric treatment methods during the 1900s is a story of failures replacing failures. Insulin-induced comas and lobotomies would leave patients either brain dead or completely dead. These procedures were also very labor intensive, and St. Alban's staff-to-patient ratio in 1945 was a sad 48 to 6509. In the 1990s, the Carilion Health System acquired St. Albans Sanatorium, but vacated the property in 2003 (perhaps ghosts drove them out?). After a brief stint as an abandoned site of theft, vandalism, and late-night parties St. Albans got the attention of Tim Gregory, a previous patient at the hospital. As the property's new owner, he made it his mission to renovate its remaining buildings and transform it into "a Research and Enlightenment Center". Today, to fund these efforts, he hosts a number of macabre events at St. Albans Sanatorium, including an annual Haunted House Halloween extravaganza. As guests roam through the building, they encounter zombies and mental patients, but can't always be sure if they are staged or real.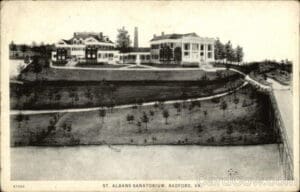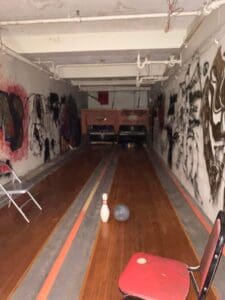 The Hauntings 
Broken toys litter the floor, while old wheelchairs rust in corners beneath grimy, peeling walls. The whole building has a dark, eerie air to it, making any visitor aware they're treading on grounds sullied by decades of horrors. Paranormal investigators claim this abandoned asylum is the most haunted spot in the eastern U.S. and ranks as one of the 25 most haunted places in Virginia. It seems not every patient seems to have left the building. Given the number of wrongful deaths that occurred within, it's easy to imagine why this would become a ghostly hangout spot. People have reported seeing bodied apparitions, shadowy figures, and levitating objects while exploring the abandoned building. Others claim to hear voices or even feel fleeting physical contact with unseen beings. Some of St. Albans most active rooms are where hydrotherapies were conducted. A hydrotherapy session didn't always involve a brief, relaxing soak in the bathtub. Patients who weren't mummified in icy cold towels were strapped into steaming water vats, where they lay immobile and confined for days. Others were "blasted with water from a fire hose.". No wonder one of these rooms is now known as the Suicide Bathroom.
There are many other rooms in the sanatorium that are paranormally hot. The Bowling Alley in the basement, for example, is known to be haunted by two female spirits: "Allie" and Gina Renee Hall. Allie is rumored to be the young daughter of one of the hospital's patients, and Gina was a woman who was murdered on June 28, 1980 somewhere close to St. Albans Sanatorium, along Hazel Hollow Road. Rebecca is also said to haunt the 3rd floor as well, she was a patient there who became pregnant, she miscarried and saved her baby in a jar hidden in the wall of her closet in her room. It was later found by staff and taken. She tends to overtake females with her emotions in her room and the suicide bathroom as well. Full body apparitions have been photographed in the old alcoholics' ward, for instance. Tourists and experienced ghost hunters alike have heard disembodied conversations, screams, and footsteps. Some have seen objects move on their own, or been pushed by invisible forces themselves. The hospital's maze-like configuration also makes it easy for visitors to get lost, making explorations both scary and dangerous.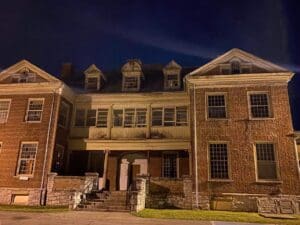 Join us here on The Spirit Realm Network and watch for FREE! All happening live December 16th, 2023 9:00 PM ET.