Date/Time
Date(s) - 05/22/2022 - 05/23/2022
10:00 pm - 12:00 am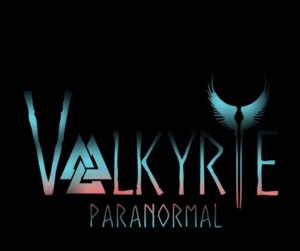 May 21 2022, 10pm ET – Join us this Saturday as Valkyrie Paranormal's Jeri and Andrea stay close to home in Oklahoma City to investigate the Oklahoma State Firefighters Museum. 
Will we hear the bell ring? Or hear from the Firefighter buried on site? Watch and ask questions during this live streaming investigation as we attempt to communicate with the Firefighters of the past streaming live exclusively on the Spirit Realm Network. Founded in 1967, the Oklahoma State Firefighters museum is home to many exhibits of the Oklahoma Fire Service, artifacts from the London Fire Brigade, a dozen restored fire trucks – with the oldest dating from the very early 1900's, and artifacts from the 18th Century through the 20th Century. The Museum contains a remarkable collection of antique fire apparatus and equipment dating back to the mid-1700s, including the first fire station built in, what was then, Oklahoma Territory in 1869.  Other exhibits include the world's largest fire department patch collection and a one-of-a-kind mural, The Last Alarm. The Museum is home to several artifacts from the Ben Franklin Collection, a group of items representing the birth of the oldest fire department in the United States. The Museum is one of the most outstanding facilities in the nation devoted to the preservation and display of antique fire fighting equipment and apparatus.