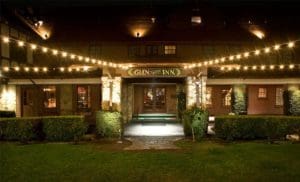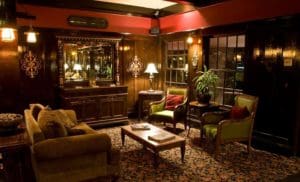 About Glen Tavern Inn
Built in 1911 when Santa Paula was a booming oil town, Glen Tavern Inn has been beautifully restored to its grand historic character, giving travelers a timeless Southern California experience. The stately design is the work of architects Burns and Hunt, renowned for their monumental properties throughout coastal California. Named a national landmark in 1981, the magnificent 35-room Inn has been reinvented to tell of the colorful eras that spanned its 100 year history. True to its Wild West roots, the hotel's 3rd floor was once a gambling parlor and house of ill-repute. During Prohibition, a speakeasy was added to these dubious diversions. In Hollywood's early hey-day, the town was a favorite big studio filming location. Stars including John Wayne, Carol Lombard, Harry Houdini and Steve McQueen enjoyed our gracious accommodations – and the bar.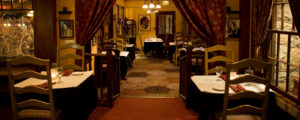 The Hauntings
The Glen Tavern Inn has been featured on many paranormal shows such as The Dead Files and Ghost Adventures. Most of the stories stem from its prohibition era which took place on the 3rd floor when the inn was a speakeasy and gambling parlor. There are two major claims. One is of the ghost named Calvin. Calvin was a cowboy that was gambling on the third floor. He was caught cheating at cards and received a bullet to the head in the dispute. Many years ago, during a remodel, a cowboy hat was found in a crawlspace with a bullet hole through it. The hat has since disappeared, but Calvin seems to have remained. Calvin's Room is #308 and paranormal enthusiasts can book this specific room for their next paranormal adventure. The second major haunting is that of a lady of the night. The inn during the prohibition era was also home to a small brothel. The lore of Rose, the lady of the night, is that she was beheaded after servicing one of her clients. Her room is #307 and can be booked as well. For more information contact the Glen Tavern Inn at 805-933-5550 or online at: https://www.glentavern.com/.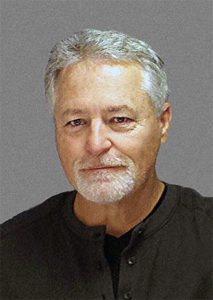 About Rick McCallum
Rick McCallum began his stunt career in 1982, performing a fight scene with Chuck Norris on the film Lone Wolf McQuade, and has more than 75 credits to his name. Rick has performed in numerous action and horror movies, and also has doubled for Daniel Baldwin, Barry Bostwick, Greg Evigan, Oliver Platt, Chris Noth, and many horror icons, including Kane Hodder, Ra Mihailoff and Sid Haig, as well as playing the monster in Deepstar Six, and the title character in the film Darkwolf. Rick has trained actors and actresses in fights, falls, and weapons, including the Comic Con Star Wars Challenge winning short, Saber, which won Best Film and Best Action, and also coordinated the Walking Dead webisode Cold Storage, which won the Streamy Award. Recently, he has worked on features in Australia, the Hamptons, South Carolina, North Carolina, Tennessee and Louisiana. Rick has also acted in many films, including Naked Gun 33 and 1/3, Hatchet 2, where he played the silent hunter John, and recently in Clint Eastwood's J Edgar. He also stunt coordinated the Friday the 13th video game. Rick, along with Kane Hodder, are the founders of the Hollywood Ghost Hunters. Rick is also the author of his book "Ghosts Believe in Me" where he recounts his story of a lifetime obsession with the paranormal, investigations at some of the most haunted and iconic locations in the U.S., Scotland, Ireland, and England, and some amusing stories along the way. For more information check out http://www.rickmccallum.com/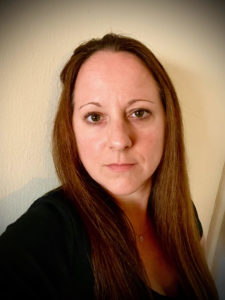 About Cheryl Plumb 
Cheryl Plumb is a paranormal investigator based in Southern California. Her curiosity into the paranormal started in childhood with her mother taking her on ghost investigations while searching for answers to the unknown. Later, Cheryl's interests lead her to a degree in Criminal Investigation. When the paranormal became more mainstream, she was able to harness that knowledge in building her network while learning alongside some of the best paranormal talent in the business. Cheryl is fortunate to have investigated some of the most legendary locations such as the Stanley Hotel, Preston Castle, The Queen Mary, The Winchester Mystery House and the Los Angeles Police Museum.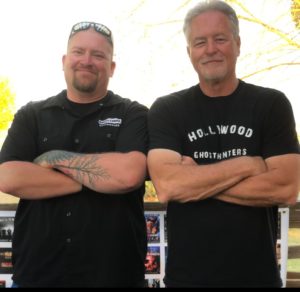 About Mikey Thompson 
Mikey Thompson is a registered nurse currently working in the Cardiac Cath Lab. He has been in the medical field since 1998. Mikey's obsession for the paranormal started in the fall of 2002 after he found his sixteen month old daughter floating face down, lifeless, in the deep end of his swimming pool. She was, what the medical field calls, a "near" drowning. Reality is, she was clinically dead for approximately 26 minutes. She survived this tragedy, a medical miracle, but not long after she returned home from the hospital is when Mikey's paranormal nightmare began. Their story has been featured in an episode of Travel Channel's Haunted Hospitals. He has been searching for answers ever since. Mikey has investigated some of the most high profile locations such as The Queen Mary, Mackay Mansion, Star of India and Winchester Mansion just to name a few.