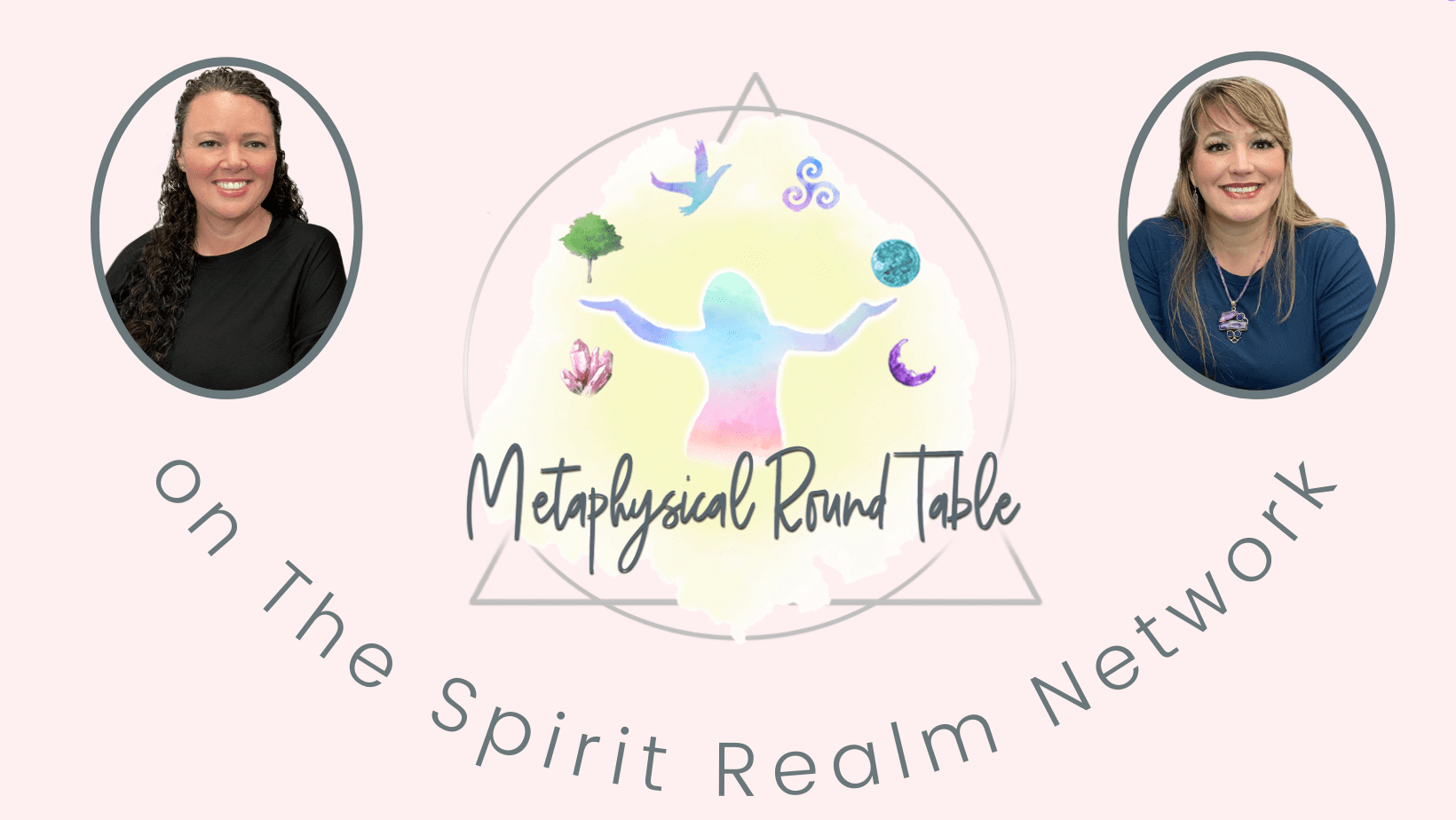 Metaphysical Round Table
Metaphysical Round Table is a humorous weekly live show about spirituality, lifestyle, healing, and anything metaphysical! Hosted by psychics, readers, and healers, this amusing show centers around issues happening in the world and how it affects us energetically and spiritually. Every show has a tarot card reading for the week, numerology for the upcoming week, a Spirit/Medicine animal, a crystal to use, a moon phase report, discussions about other dimensions, and even talks about aliens! Join us every week in a no-holds-barred discussion that will make you think, make you laugh, and hopefully empower you to walk stronger on your spiritual path!
A Little About Jennifer
Jennifer is a practitioner with over 18 years of experience. She is a certified life coach, a visionary, and a spiritual innovator. Jennifer teaches metaphysical & spiritual classes along with hosting the Metaphysical Round Table podcast & live show. She is an intuitive energy worker who is clairaudient & clairvoyant working with numerology, chakras, and cards. She also hosts a live show called Metaphysical Practices teaching others how to use tools, energy, herbs, and oils in their everyday lives and work with the cycles of the moon. Jennifer can help you release the past and move forward in life positively with a higher vibration! Find your soul's path & discover your highest potential connecting with your Angels & Spirit Guides.
A Little About Rachel
Rachel is a shaman, Reiki master, and a modern-day mystic. She teaches classes to enhance and understand your spiritual journey; Meditation, Yoga, Introduction & Advanced Chakra Classes. She is co-host of the Metaphysical Round Table Podcast and live show. Rachel also hosts a show called Answers from Beyond on The Spirit Realm Network, where she gives live Tarot readings for participants in her audience. Rachel owns and operates Realistic Holistic, a thriving metaphysical shop in Villa Rica Georgia. Work with Rachel to clear your energy, maintain your peace and live your best life! She is clairsentient and intuitive using crystals, cards, and Spirit / Medicine animals.
Watch Metaphysical Round Table with hosts Jennifer and Rachel Thursdays 8 PM ET.