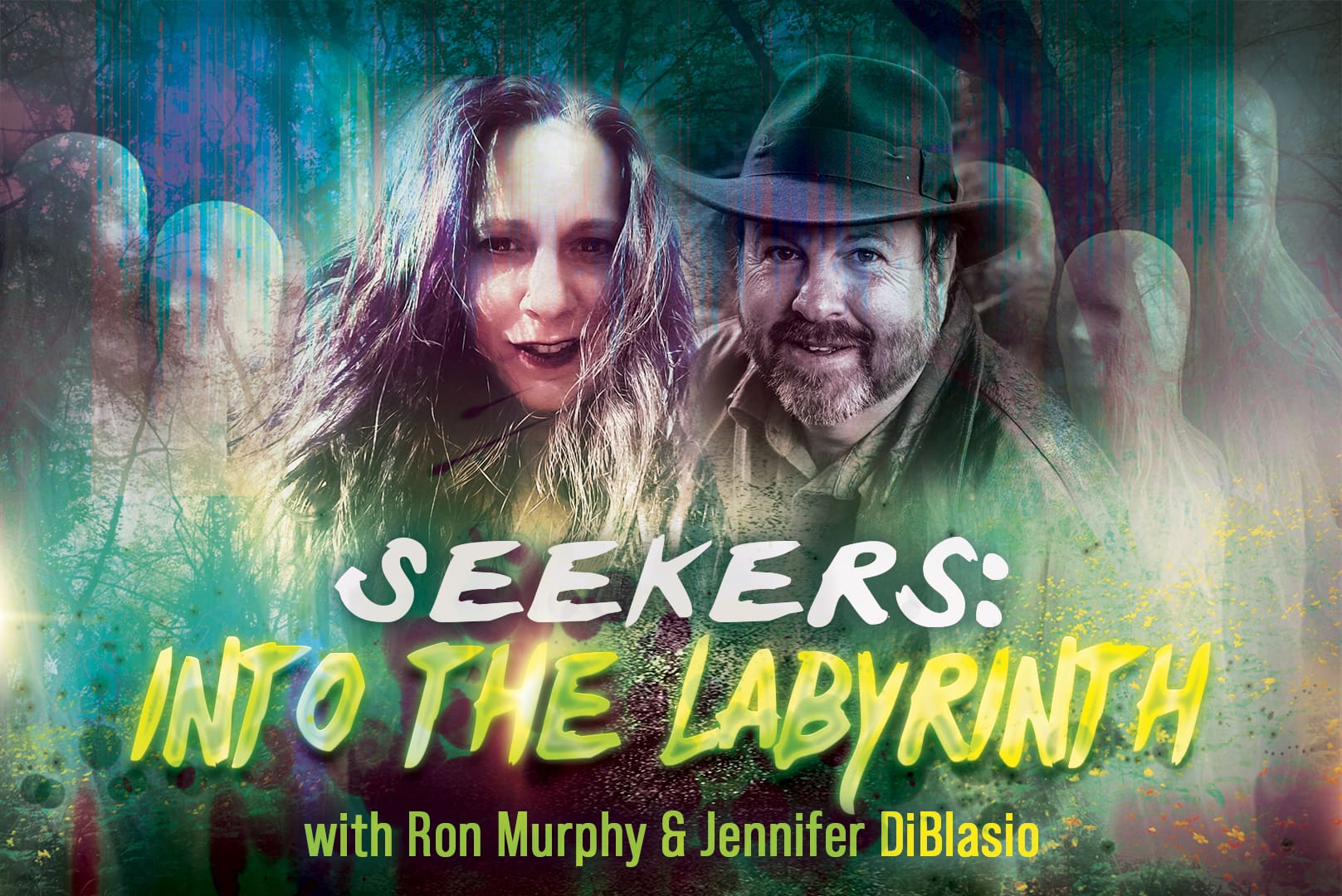 Seekers: Into the Labyrinth
The Seekers: Into the Labyrinth takes you on a thrilling and mysterious journey into the unknown as you venture into the Labyrinth with Seekers Ron Murphy and Jennifer DiBlasio. From Ufology to Cryptozoology, they draw connections to paranormal phenomena; connecting the dots in order to get the complete picture.
Ron and Jennifer approach the supernatural and parabola from very diverse angles. Each brings a particular skill-set and knowledge-base, together they search for the truth each time they step into the labyrinth that holds the mysteries of the unknown.
Watch Into the Labyrinth Fridays 9PM ET
A Little About Ron
Ron Murphy has been investigating the stuff of nightmares for over 30 years. He has investigated those things that go bump in the night and meticulously researched the historical and psychological context of myths and legends from around the world. Ron seeks to uncover the archetypal precedent for the monsters that haunt our collective thoughts.
A Little About Jennifer DiBlasio
From the St. James Hotel in Cimarron, New Mexico to the Farnsworth Tavern in Gettysburg and everywhere in between, Jennifer DiBlasio has been conducting independent paranormal investigations for well over twenty years. Personal childhood experiences sparked an urge in her to know more about the other-worldly. That urge has only grown greater over time.

Relying heavily on her gift as an Intuitive Empath, Jennifer likes to mix traditional investigation practices with modern technology and extensive research. She is also a Reiki Master-Teacher, a Certified Hypnotherapist, and a Licensed Massage Therapist and Bodyworker.
She has spent the last twenty-five years focusing on Holistic Health and Spiritual Wellness as well as understanding all the great mysteries of the Universe.