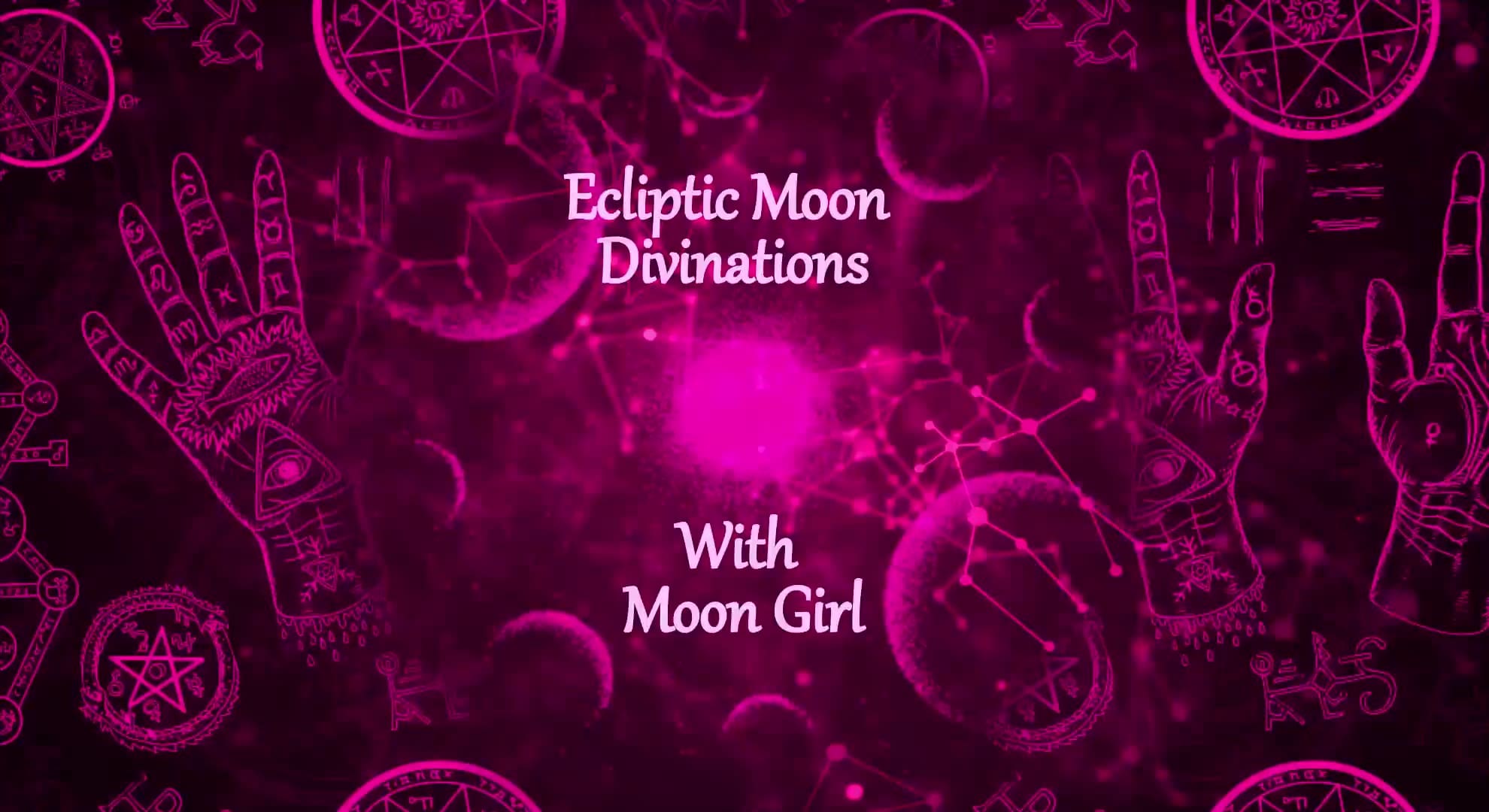 Ecliptic Moon Divinations with Moongirl
Ecliptic Moon Divinations is an entertaining and informative show that incorporates all things metaphysical hosted by psychic medium 'Moongirl' (Sarah Garcia) showcasing her many talents.
Moongirl uses forms of divination from Tarot cards to obscure tools like Shell Readings, casting of Bones, and Nephelomancy as she searches for spiritual guidance. Ecliptic Moon Divinations features Moongirl helping people connect with passed loved ones while tapping into their spiritual plane.
Viewers can engage with Moongirl every week LIVE via the chat room for readings from past life readings to astrology!
A Little About Sarah
Sarah is the host of Ecliptic Moon Divinations with Moongirl. She was born an intuitive medium and began practicing divination as a young child. At age twelve, she became undeniably aware of her abilities from beyond.
Sarah also has the ability to wear many hats. She is an avid horror fan and when she's not practicing divination she is an actress, writer, and producer in the horror film genre as well as a metaphysical jewelry artisan and creator of her own line of spiritual and holistic facial care products and other metaphysical items.
Sarah has participated in numerous paranormal investigations and gives private readings to clients. The Spirit Real Network is happy to have Sarah as part of our network lineup.
Watch Ecliptic Moon Divinations with intuitive medium and host Moongirl, Wednesdays 9 PM ET.